Naughty Footjobs is one of the top sites devoted to footjob videos. Despite videos showing recent (2022) updates, the models look suspiciously older, and for a site that dates back to at least 2010, it should have far more videos listed than it does, if it was still updating regularly. Nethertheless, all the videos are in HD, and although looking a little dated, they footjob action is exceptional, with the models clearly experts in the art. Members also get access to another high quality site – 'Leg Sex', which is a lot bigger (200+ videos) and appears to have more recently uploaded videos.
Imaginative Footjobs With Highly Skilled Girls
There's no doubt that the studio behind Naughty Footjobs know how to film foot fetish, and the quality of the content is far higher than you would find at a more general porn site that does the occasional foot worship video. First of all, not only are the models are not only beautiful and often big names (or famous in the 00's), but they have especially delicious feet, as though the casting director has specifically chosen them for their perfect footsies. Secondly, the scenes are creatively filmed and scripted, highlighting the foot fetish genre in imaginative and fun ways. For example we see models bathing and scrubbing their feet. In one video, pornstar Jayda Diamonde gets her feet covered in muck and dirt, before giving you an exquisite footjob with her dirty soles.
There is no doubt that all the girls are real experts in the art of footjobs, and each footjob is a masterpiece in technique and variety. Most videos feature reverse footjobs, something that a girl can't learn overnight and really does require a deft control of one's feet. And the girls in these movies are such pros, that they not only can display a deftness and touch and deterity with the soles of their feet, they can even massage a cock with their sweet little toes! Sometimes they are helped out by the actor too, who is obviously a true foot worshiper. For example, ripping the pantyhose of her feet, and sliding his cock in it, so that as one side of his dick is masturbated by the sole of the girl's foot, the other side feels the pantyhose rubbing against the skin.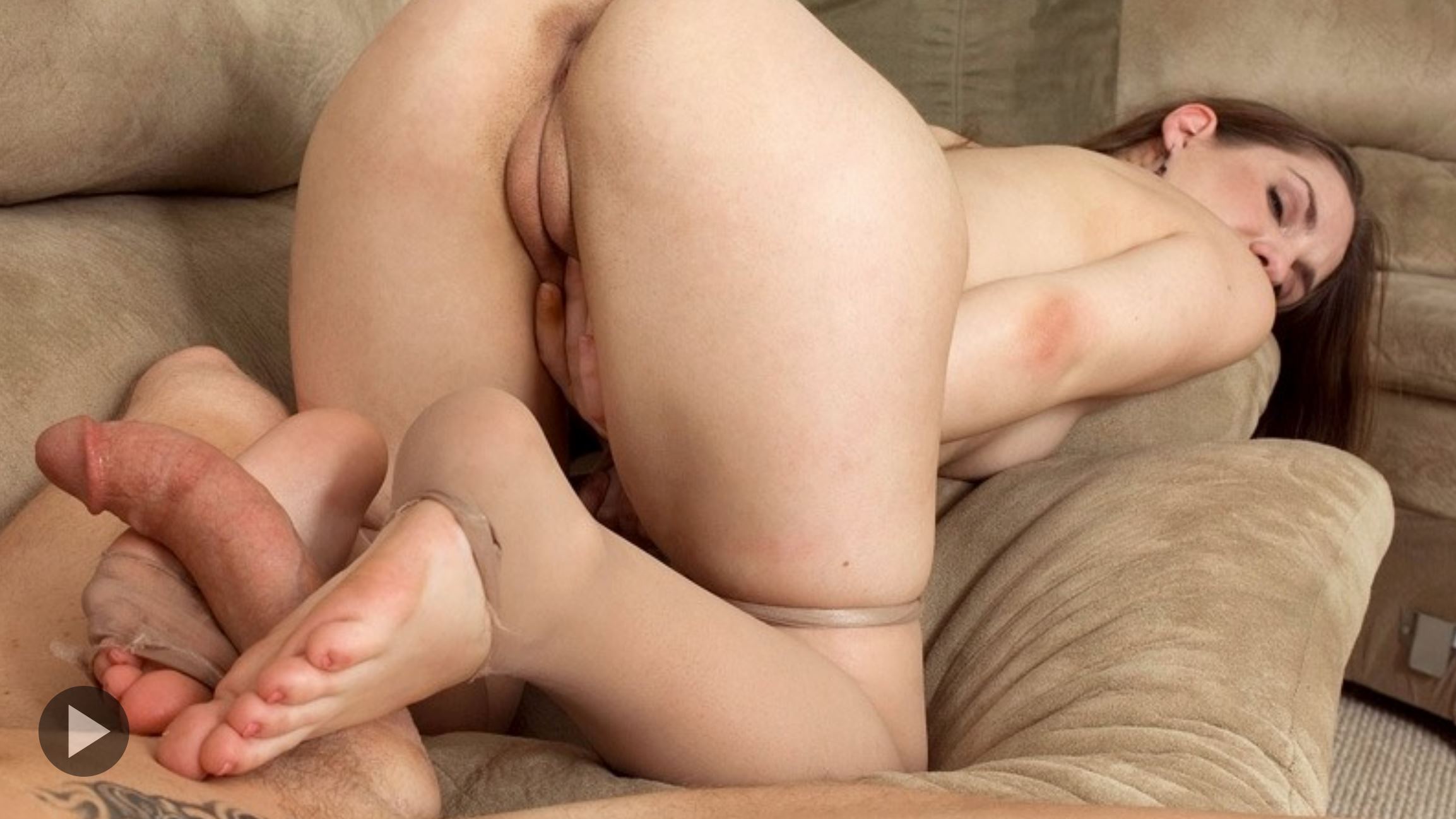 Misty Dawn lets a real foot fetish pervert help her give him the ultimate footjob, holding her feet more firmly against his cock, then ripping her pantyhose and inserting his dick so both sides get pleasured.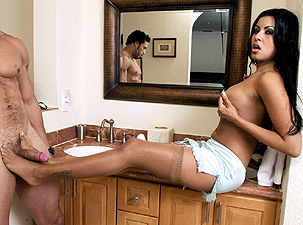 Sexy maid Giselle Humes threatens to tell his wife all about his kinky foot fetish unless he gives her a raise. Just to rub it in, the sexy maid makes him lick her delicious feet, as well as giving him a footjob while telling him what a dirty pig he is.
Great content that is genuine foot fetish creatively scripted and filmed.
Beautiful models who know how to give an exceptional footjob.
Members also get access to a larger site (Legs Sex).
Summary – High Quality Movies But Not A Lot Of Content
There's no doubt that Naughty Footjobs has some of the best footjob content online, although sadly, there is not a lot of it here, and it is no longer updating. Still, the content is good enough for you to consider joining, especially as you also get access to a foot and leg fetish site that is larger and of similar high quality.