Foot Fetish Beauties is an erotic foot worship site produced by an Italian studio that is one of the oldest studios in the world devoted to the sexy feet niche. If you're looking for hardcore action, including footjobs, then you'll be disappointed here. But if you simply want to watch and jerk off to beautiful young women exposing and teasing with their deliciously nubile feet in expertly filmed and produced foot fetish video, then this should be considered as your number 1 choice. There are frequent lesbian foot play videos, but for the most part it's softcore foot fetish erotica – done superbly well.

Italian Amateur Erotica Studio Devoted To Foot Fetish Movies Since 2008
The studio behind Foot Fetish Beauties has been established since 2008, and from day one has filmed nothing but the art of foot worship erotica. This is not a general hardcore studio who decided to cash in on the foot fetish niche. This is a genuine labor of love from softcore erotic art photographers who are themselves very much into sexy feet. Similarly, the vast majority of the girls they film are not even professional models, but local beauties who were tempted into the idea of earning a little money for teasing guys with their delicious feet on camera. The producers build a very good relationship with their models, and it shows in the finished videos and photo sets. Very rarely will you get generic 'foot fetish porn' here. Both the photographers and models share an in-depth knowledge of what a foot worshiper wants to see. The result is tasteful and erotic videos and photographs that are real works of devotion to the beauty of women's feet, and that are guaranteed to get any true foot fan off.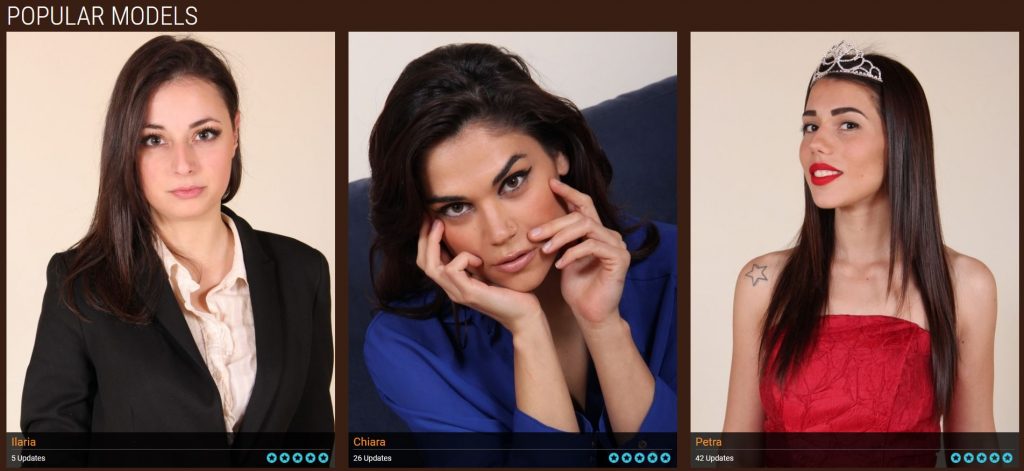 Ilaria Smoking And Showing Off Her Soft Fair-Skinned Feet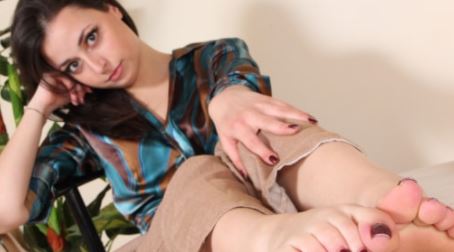 Gorgeous young Italian amateur babe Ilaria lights up a cigarette and blow rings of smoke out of her pouting lips while she stretches out her legs on a table, and curls her perfect feet for you. She certainly knows that you'd lick those delicious feet all night long, and she likes the idea a lot.

Ilaria, the cute young woman in the trailer above, is the kind of naturally pretty, and yet amateur looking girl, that the site likes to pick as its models. Often in the scenes, another 'fetish' is combined with the foot worship – in this case a girl smoking.
Super-hot Vale Rovski paints her toenails, soles and legs blue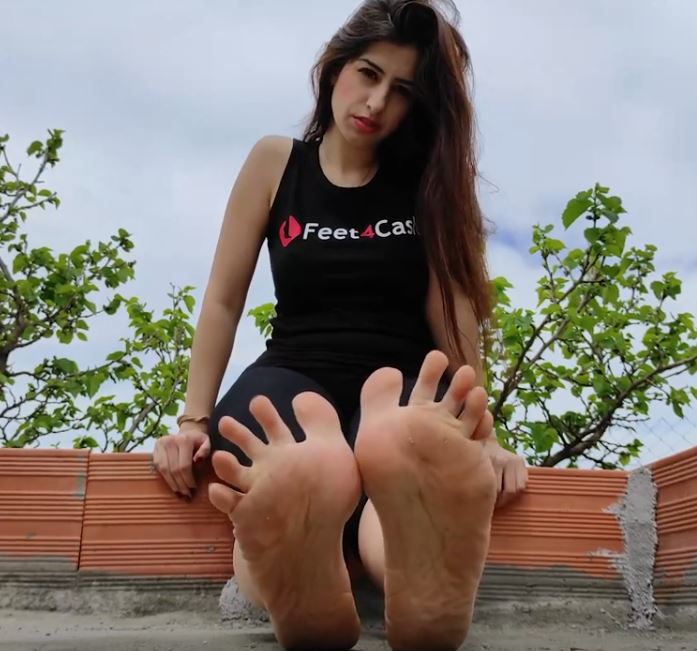 A good example of the kind of content that is typical of the site is the film above (trailer only). A beautiful young Italian woman, looking more of an amateur style erotic model than pornstar, sits down outdoors dressed in a sexy top and skin tight leggings, and teases you with her bare feet. The trailer ends before she starts to slowly paint her toe nails, as well as then her soles and even her slender legs.
Sexy brunette Vale Rovski looks hotter than the sun in a Feet4cash top and black skintight leggings that hug her sensational curves. The long-haired stunner is on her terrace, ready to tease you and tempt you with her sexy feet. She paints her elegantly shaped toenails cobalt blue, then writes Feet4cash on her soft soles with a paint brush, and draws a geometric pattern on her shapely, smooth legs.
Dedicated foot fetish studio producing high quality videos and photos since 2008
Hundreds of superb softcore erotic foot worship videos and photo sets
Pretty amateur style Italian models who clearly love teasing men with their sexy feet
100% unique and original content
Producers and models understand the foot fetish niche and know what you want from them.
Updated twice weekly.
12 month subscription costs around $99
Unless you only want to join a site that offers hardcore sex action, then this beautiful softcore erotic foot fetish site is the perfect option for any true foot fan, and a must join site. It's true that the girls are almost exclusively local Italian girls, but who doesn't like Italian girls, and especially their sexy feet? And some of the girls are very pretty, while always looking 'amateur' and not typical pornstars. Naturally, all the girls have attractive feet. The videos and accompanying photo sets are all produced by a real foot fetish fan who shares our passion for sexy women's feet, and has been doing this for over a decade. Twice weekly updates with a huge archive, and very good value membership rates including a yearly membership at under $99 or 89 Euros a year.