Cosplay Feet is an Italian produced English language foot fetish site, that is almost uniquely devoted to the foot worship of cosplay girls. The models are virtually all amateur and Italian. The studio behind the site are one of the largest foot fetish producers in the world and home to a multi-site network.
It doesn't get any better than this: the best costumes worn by the hottest cosplayers, showing off their feet for you.

This is your chance to worship the feet of Snow White, Harley Quinn, CatWoman, Wonder Woman, Cinderella…all the fantasy characters you've always dreamd to worship the feet of.

Thousands of pictures and videos, constantly updated, will give you what your fetish for cosplay and feet requires.
Real Italian Amateur Foot Fetish Models In Cute Cosplay Costumes
The girls featured in the site's videos and photos are all Italian and apparently amateur or part-time models. Many of them feature at the same Italian studio's many other foot fetish sites such as Foot Fetish Beauties. As fans of that studio will know, the girls vary in quality from very average to very pretty, whiist always posessing a very 'amateur girl' style look.
The ages of the models also vary, although the majority are in their mid to late twenties at best. As a cosplay fan myself, I would confidently state that most fans of cosplay erotica lean towards a strong preferance for cute looking models from 18 to early twenties. There are a few adorable 'teen' type cosplay girls here, but also a number of 30 something amateurs with tattoos, who for me and many others look a bit out of place in this type of niche.
However, they do have sexy feet, and the content is produced by a 100% foot fetish studio, filmed by a cameraman and team that genuinely have a love of women's feet. The models too, although 'amateur' in looks and style, are regular foot fetish models so know how to turn on the viewer with their delicious tootsies.
Thus if you consider this a site that is primarily catering for foot lovers, with some cute cosplay uniforms thrown in, then it's a site worth joining. Another thing to consider that as a cosplay foot worship site, it's almost unique.
There is a new video released every fortnight, with an accompanying high resolution photo-set. And there is a lot of content on the site, with around 100 videos in the archives. That's an impressive number for a sub-niche site. One disappointing aspect of the site's content, is that anime cosplay fans will be a little left out. Most of the cosplay is of the 'sexy uniform' variety, such as nurses and cheerleader's outfits.
Drop-Dead Gorgeous Elettra In A Sexy Cheerleader Uniform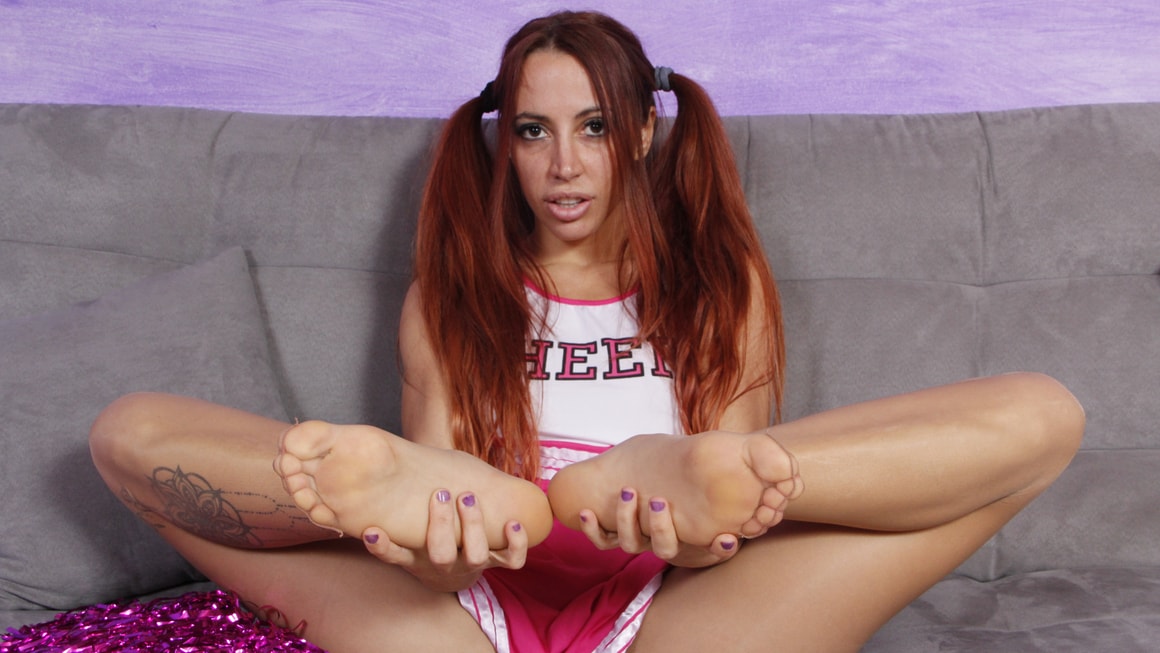 Elettra is one of the prettiest amateur models at the sight, and in this video she dresses up as a cheerleader – one of the most common costumes that the studio makes use of.
Produced by a dedicated foot fetish porn studio.
A variety of sexy costumes from Wonder Woman to cheerleader.
Over 100 videos with a new release fortnightly.
Feet in Nylon, socks or bare.
High heels, boots, flat shoes
Sexy Petra In Harley Quinn Cosplay Costume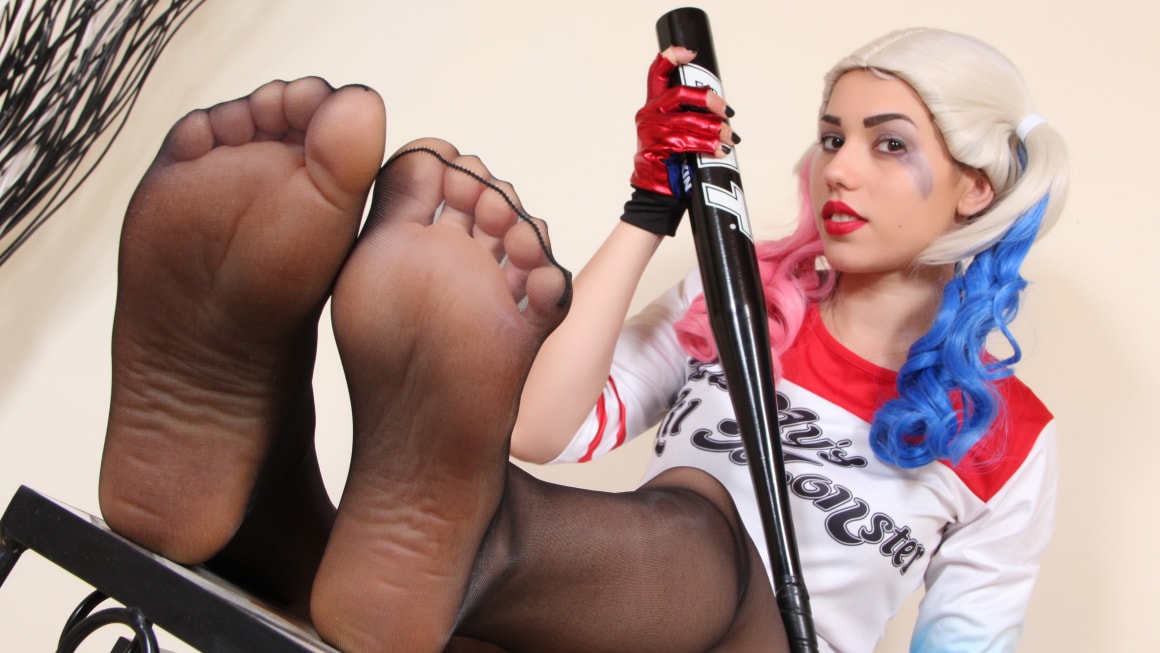 Petra is the most used of the models at CosplayFeet, as she is at many of the other foot fetish sites from the same studio. It's not difficult to see why, as she is young and very pretty, and has a pair of undeniably exquisite feet. She has appeared in no less than 23 cosplay videos for the site, and is one of their few models who can pull off a Harley Quinn cosplay look as she does in the above video trailer.
Summary – Is Membership Of Cosplay Feet Worth It?
For a foot fetish fan who is into cosplay, then this is a must join site, not that it has much competition in this sub-niche. It is a high quality site, especially as regards the foot content, and still being updated twice a month. The caveat is that the models vary in quality and are 'amateur' style, as well as being exclusively Italian. The average age is also probably a little higher than most cosplay and foot worship fans would wish for.

Stunning Tecla In Queen Of Hearts Costume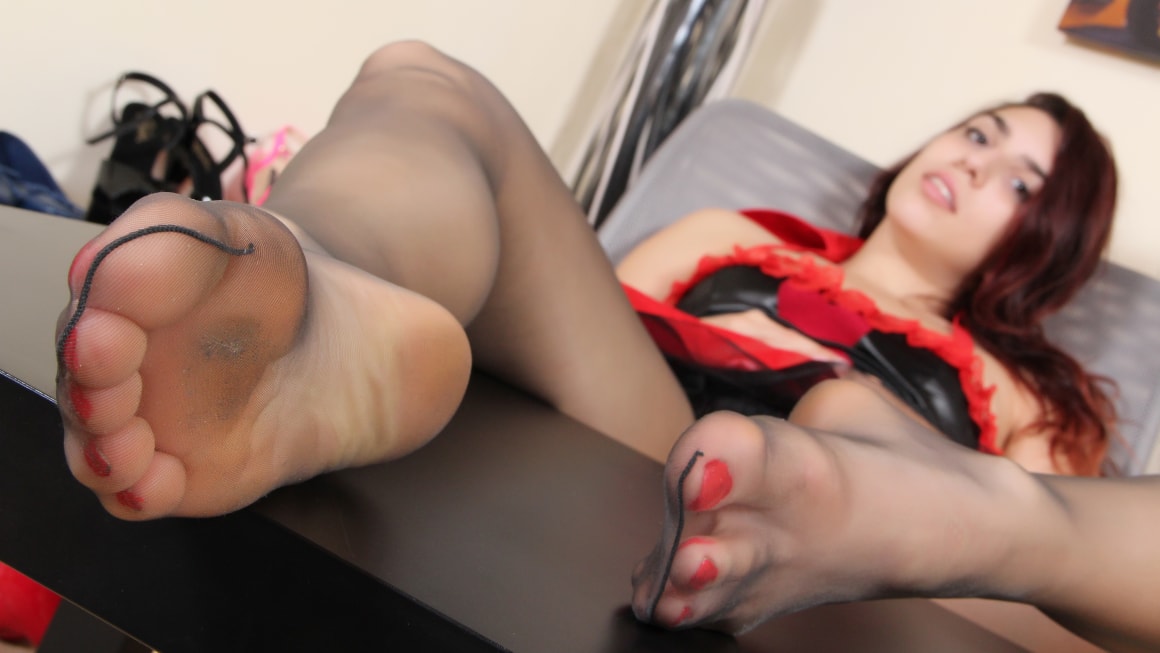 Another pretty Italian (or Romanian?) model with beautiful feet, although she does look a little bored in the trailer.